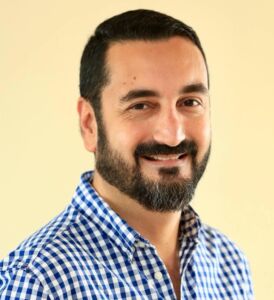 Dr. Zirak Marker
Child & Adolescent Psychiatrist
Sr. Psychiatriat – MpowerMinds
The Aditya Birla Integrated School
"The main strength of this course of Counselling at the Heart To Heart Counselling Centre is the excellent approach for social-psychiatric cases – in a here & now kind of crisis. After the sensitivity lab I found myself unconsciously changing for the better! I became more forgiving. I became less critical in my thinking & less judgmental. I found some kind of peace that I cannot explain… but it would make me happy about coming to your classes & I would leave feeling aahh!!!"
Dr. Prasad Raj Dandekar
MBBS, MD, DNB, EPGDHA
Head of Radiation Oncology, H.N.Reliance Hospital
"I am glad I took up all the three counselling courses (Robert Carkhuff model, REBT and Transactional Analysis) at Heart To Heart Counselling centre. It was an enlightening experience. I have also been recommending these courses to many of my colleagues and friends."
Dr. Aditi Govitrikar
Supermodel, Actress, Medical Doctor & Counsellor
"I am truly grateful for Dr Minnu's teaching. I have started my journey. Time & again I have come to realize how valuable & par excellence the experience at Heart To Heart was! Thank you Dr. Minnu & Dr. Rajan for all that I learnt from you'll. Your guidance has made me a better person."
Devasish Sharma
Commissioner of Guwahati Municipal corporation, Assam
Founder Chairman & Trustee, Deepshika Cancer Care Foundation
"My training in the Robert Carkhuff model of Counselling & REBT at the Heart To Heart Counselling Centre was a game changer for me. Ever grateful to Dr. Minnu & Dr. Rajan Bhpnsle! May the almighty bless you with more strength to guide many more lives to hope & sunshine"
Maherra Desai, M.A.
Clinical Psychologist, Medical Researcher, Jaslok Hospital
Co-author – The Coronavirus: What You Need To Know About The Global Pandemic
"The Heart to Heart courses are detailed and thoroughly planned programs which beautifully integrate theoretical foundations and practical applications. Dr Minnu Bhonsle is an expert, with decades of teaching and counselling experience. I have thoroughly enjoyed the Robert Carkhuff Personal Counseling and REBT courses and consider myself fortunate to be trained under her guidance. Not only did the courses help me become a better counsellor, but also furthered my personal growth!"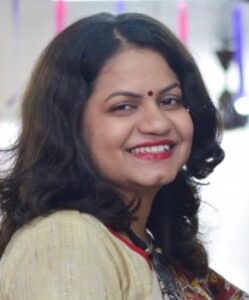 Vedavati Paranjape,
M.A. (Counselling Psychology)
M.A. (Industrial Psychology)
Assistant Professor (Psychology), Joshi-Bedekar College

"My journey through Robert Carkhuff model of counselling as well as REBT with Dr.Minnu at HTH was immensely enriching. Apart from the counselling skills I learnt there, it helped me tremendously to be at peace, to be happy, to accept and love myself as I am, to accept the plans of higher power humbly… and much more!"
Dr. Bhakti Murkey Sisodia,
M.D. (Psychiatry)
Assistant Professor of Psychiatry,
Pacific Medical College & Hospital, Rajasthan
"Being at HTH was like being a part of a new family, who taught me how healthy boundaries are drawn in pursuit of healthy relationships. I entered the warm and receptive premises of HTH more than five years back, seeking a sense of understanding, belongingness and perhaps happiness. I had never been able to entrust another human being with my complete emotional expression or deepest secrets.
Dr. Minnu provided me the space that I really needed, and drew out my masked agony and fears, releasing me from their baggage and preparing me for a better future. She reached out to my inner child and encouraged me to do the same, as she taught me to take a stand for myself and empower others in my life while doing so.
I then became a student of the HTH Institute, as I further improvised my skills as a mental health professional and learnt mindful psychotherapy in a structured, yet free environment. Dr. Rajan and Dr. Minuu have always been symbols of youthfulness and optimism for me, with their relentless support and encouragement for my academic endeavours. Truly grateful!"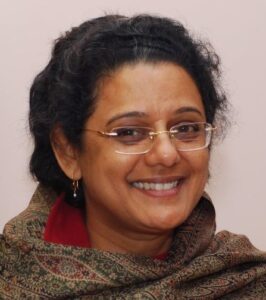 Dr. (Mrs) Radhika Wadke, M.A., Ph. D.
Associate Prof Psychology, N.M. College, Mumbai

"The intensive training course in Counselling based on the Robert Carkhuff Model at Heart to Heart Counselling Centre under the guidance of Dr (Mrs)Minnu Bhonsle is an insightful course. The interactive sessions help us identify destructive thought processes that negatively influence our behaviour and emotions. The information and skills acquired from this course has greatly helped me achieve my goals at work and personal life."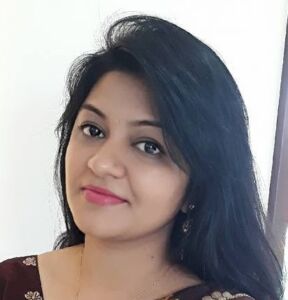 Dr. Kalpana Dilip Pawar,
M.D. (Psychiatry)
Assistant professor, Topiwala National Medical College & Nair Hospital
"After M.D. in psychiatry, I did a counselling course at Heart To Heart Counselling Centre, along with my psychiatrist colleague Dr Nitisha Verma. Subsequently I also did advanced training in REBT with Dr Minnu Bhonsle. I found these trainings and the trainer of an excellent quality."
Dr. Mayur R. Moreker
M.S. (Ophthalmology)
Associate Professor of Ophthalmology
Bombay Hospital Institute of Medical Sciences.
Ocular Inflammation, Immunology, Uveitis and Neuro-Ophthalmology

"The day I walked into Heart to Heart Counselling Centre was; and shall perhaps remain one of the most defining and game changing days of my life and my career as an Ophthalmic Surgeon and Uveitis Specialist.
The most memorable one sentence in the learning from entire Robert Carkhuff model for me was "The Counsellor is as effective; as he is living effectively" and for me; I haven't met a better person than Dr.Minnu Bhonsle to teach anyone how to "live effectively"!
"Empathy"; "Sensitivity" and being a effective "listener" are 3 of the many things that Dr. Minnu taught us in this first course; that i took and…Wait… Aren't these the qualities that a patient expects from any doctor…???
Needless to say, then that, this course has had far reaching positive effects on my personal life; and also, in understanding and addressing the concerns of my patients and addressing them specifically.

Learning 'Rational Emotive Behaviour Therapy'; completed my yearning to learn probably the most effective counselling technique and again Dr.Minnu made the entire process absolutely smooth and easy. From talking to a depressed cousin to supporting the entire family of a patient riddled with a chronic inflammatory disease like Uveitis or a complex Neuro-Ophthalmological disorder; her simplified teachings of this technique have always helped me, help my patients and their relatives in an extremely supportive way.
After me; my family and my best friends from various professions including doctors, MBAs, Software Engineers and Chartered Accountants pursued the courses at Institute of Human Technology and had the same life changing experience.

A million thanks to you, Dr. Rajan Bhonsle Sir for envisioning Institute of Human Technology at Heart to Heart Counselling Centre.
And thank you Dr. Minnu Madam…there is a little bit of you in me…and that little bit is one of the best in me…"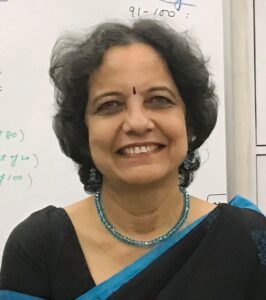 Dr. Sunanda D. Joshi
LL.B., Ph.D.
Principal Judge, Family Court Mumbai
"Dr. Minnu Bhonsle is an excellent trainer. I also found Course material very good. I developed introspection, learned art of listening and self-care in this Counselling Course at the Heart To Heart Counselling Centre, Mumbai"
Jasleen Kaur Sachdev 
M.A. Clinical Psychology
UGC NET Qualified for Assistant Professorship in India
"I first met Dr.Minnu when I signed up for the Robert Carkhuff Counselling Course. I was a student about to begin her Masters in Clinical Psychology and the immersive learning experience got me even more enthusiastic about my journey as a psychologist to be. Dr. Minnu's depth of knowledge, nuanced understanding of behaviour and mentoring was invaluable.
I therefore knew I was coming back for the institute's REBT course as additional learning to supplement my already existing rigorous, long term and supervised training in the same. I am glad I did."
Kiran Uday Singh
Governance and Public Information Specialist in UN Peacekeeping Operations.
Strategic Communications Adviser, United Nations Development Programme (UNDP)
"I had a privilege to do Training in Counselling at HTH with Dr.Minnu. As your friend, philosopher & guide during this course, Dr. Minnu guides you to initially navigate the layers of self-awareness and then helps you to explore your attitudes towards others. In just a few weeks, you will notice an enhancement in not only your IQ, but also your EQ (Emotional Quotient) and SQ (Spiritual Quotient). Together, these acquired attributes will contribute to your sense of well-being and help you to develop and manage relationships better using empathy and non-judgmental notions. Highly recommended."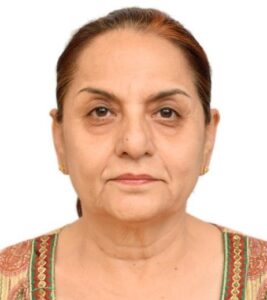 Dr. Neera Kewalramani, M.D., DPM
Consultant UNICEF, Maharashtra
Deputy Executive Health Officer, Public Health Department, Municipal Corporation of Greater Mumbai
"Dr Minnu Bhonsle has vast experience of counselling and psychotherapy of about 35 years. All along the sessions she explains the concepts with support of her actual cases to give us the rich insights through these cases, which makes the whole session so interesting as if you are sitting in her counselling chamber and witnessing the case!
I feel fortunate to have seized this opportunity of learning counselling from Dr. Minnu who is truly a source of wisdom & light, touching life of so many!
I have done all the three courses at Heart To Heart Counselling Centre and even completed my Diploma in Integrative Counselling with them".
Dr. Kiron Manelkar, M.S.
Orthopaedic Surgeon,
Ex- Director of Research, Sir H. N. Medical Research Society.
Medical Consultant, RIL, Mumbai
"I have done several courses with Dr. Minnu Bhosale, including the Robert Carkhuff model of Counselling model, REBT and others, at the Heart to Heart Counselling Centre. I did these courses in succession only because they were adding great value to my life. Other than several 'eureka moments' and 'transformational insights', what remains with me, even today, is the various ontological mechanisms which shape our personality, beliefs and perceptions, along with the lucidity and means to restore happy and gratifying patterns of behavior and living. These tools have become my lifetime companions and empower me in my evolution and maturation as a person who has been a 'seeker' of the eternal truths of life, including the very purpose of life and my own development and growth towards self-fulfillment. Dr. Minnu is able to sagaciously empower you through her modern and contemporary counselling courses, so as to leave you with an awareness which helps you to steer through all your problems, dilemmas and frustrations in life. After my experiences with Dr. Minnu Bhosale, I felt like my seeking had ended…. fruitfully! I have no hesitation in recommending any and all courses conducted by Dr. Minnu, for those who aspire for happy and 'consciously aware' living."
Sonali Gupta, M.A.
Clinical Psychologist
Author – Anxiety: Overcome It And Live Without Fear
"The Counselling course at Heart To Heart Counselling Centre has touched my life & I have grown in desirable yet unexpected ways."
Reghu Balakrishnan
Senior Assistant Editor
The Economic Times, Mumbai

"After finishing my M.A.in Psychology, I have been searching for a good counselling course where I can get first-hand experience of counselling. I have had good reviews on Heart to Heart Counselling Centre and decided to join. After first two classes, I have realised that my choice was not wrong. Though we have class of 78 students with each one from different cultural background, Dr Minnu has successfully created a friendly atmosphere and taken each one into confidence.
Dr Minnu with her vast experience in the field gave a detailed picture on each point with related incidents. That approach has made the learning very easy. Also, she was helpful to clear all doubts immediate after the class. What I liked the most is sharing the examples of real-life situations / experiences that Dr Minnu has gone through – to give a clarity on each points she has made. She explained well about the myth that a counsellor to be a philosopher with a magic wand to cure everything while he should be someone who can empower the counsellee through talks and discussions and finding out her inner issues and solutions.
The examples that Dr Minnu gave on various couples were also eye openers and gave us an idea how even a small unnoticed incident may have a negative impact on each persons and hurting their sentiments. She also explained well about how a counsellor should be. Those points have made a huge change in my mind.
In overall, the course & live counselling sessions helped me for an introspection and taught me to live as a kind human being with understanding each person better. It was a true eye opener for me."
Dr. Alka Goyal,
Ph.D. HCLD, CC
Director of Laboratories at GENESIS, New York
Former, Consultant Embryologist, Leelawati Hospital
"I did my training in Counselling at Heart To Heart Counselling Centre with Dr. Minnu Bhonsle in 2002. The course content, study material, sessions and the trainer were all excellent. I have gained an insight into the behavior of self and others; and I am motivated and committed to help others"
Kanchan Wadi
Founder, The Wellness Capsule
Media Personality, Counselling Therapist
and Motivational Speaker
"After working as a media professional and fashion entrepreneur for over 15 years, in 2019 I felt a strong desire to expand my life's purpose and upgrade my professional skills. I knew I wanted to do something in the field of counselling and it was during this time that I heard about a counselling course at Heart to Heart! Taking up this course turned out to be one of the best decisions of my work and life journey.
Being an orator for so many years, I could still learn so much more about communication from Dr Minnu Bhonsle, and even more so about being an effective listener. Every session was a journey of discovery, with concepts illustrated beautifully through insightful group/ individual exercises, case studies, folk tales and songs! Little surprise that Dr Minnu and Dr Rajan have built an institution that epitomises the highest standards of ethics and excellence.
I went on to complete my Integrative Diploma in counselling from Heart to Heart and I can say with sheer delight and pride that this has been a 'big leap', both in my inner and professional growth.
I'm also truly grateful to Dr Rajan for always being there to guide and encourage me through all kinds of intriguing cases and challenging situations."
Dr. Altamash Shaikh
MBBS, DNB (General Medicine), DNB (Endocrinology)
Consultant Endocrinologist, Saifee Hospital, Mumbai
"I have been a student of Heart To Heart since 2013… and have done their all three counselling courses – Robert Carkhuff model, REBT and Transactional Analysis. Dr Minnu, Dr Rajan & Dr Aman have been my teachers and all of them are excellent counsellors & trainers."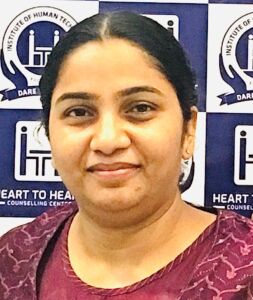 Sonia H Rodrigues, M.S.W.
Associate Professor, College of Social Work, Nirmala Niketan
"I had the privilege of completing all the Counselling Courses at HTH (Robert Carkhuff Model of Counselling, Rational Emotive Behaviour Therapy, Transaction Analysis & the Course on Sex Education), as well as the workshops.
What was unique about the experience at HTH was the quality, genuineness, and effectiveness of the content and theoretical inputs that went beyond concepts and fancy jargon. The sessions are integrated with reflective exercises and assignments, case studies, documentaries, films, role plays that brought meaning and depth to the fascinating theoretical concepts taught in the courses.
The ability of our mentors to provide easy hands-on activities and exercises after every session provided scope for reflection and insights on self, relations, and way of life as a person and professional.
Self-love, non-judgmental attitude, compassion, understanding the liberating experience of forgiveness, respect of self and others, acknowledging the inner light within, being simple and genuine, understanding the true meaning of spirituality were crosscutting concepts that came alive during every session of the courses I enrolled for.
I learned the importance of simplicity and hard work in unlearning and committing myself to become authentic. It was important to work on self as a first step in becoming a counsellor. Mam always says a counsellor is as effective as he/she lives life effectively.
What Minnu Mam is to us cannot be described in words. I remember one of my colleagues saying: If you want to experience unconditional love, warmth, affection, and respect for the human person is then meet Minnu Mam. As a teacher, Mam leads you to heal, as a counsellor Mam heals you and gives you hope and direction for a lifetime and becoming a better version of self with self-love and self-compassion. There is a divine presence in her, and above her as if it is the divine who speaks through her.
Mam's abundant knowledge and decades of experience on the subject, unconditional acceptance of every student, an inclusive integrated approach, and culturally sensitive approach made the learning environment conducive to varied types of learners."
Dr. Sarita P. Naik (Narang)
M.B.B.S. (Gold Medalist), M.D. (O&G), MRCOG (UK)
Consultant Uro-gynaecologist & Vaginal Surgeon
"I have done all the counselling courses at Heart To Heart and found them tremendously useful and life changing. I would recommend these courses to every medico, irrespective of his/her specialization, and every paramedical health professional. Our Medical education completely lacks training in counselling. I have recommended these courses to many of my colleagues and associates; and all of them have found them enriching."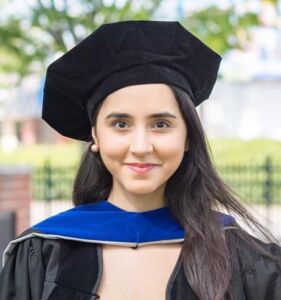 Dr Sonia Ramrakhiani
M.S. Mental Health Counselling, NY (USA), Ph.D. Virginia, USA
Assistant Professor at California Polytechnic State University, USA
"Dr Minnu has been my mentor. She saw the potential in me when I was a young student way back in 2007. I did my Robert Carkhuff as well as REBT courses with her. I can't thank Dr Minnu & Dr Rajan enough for encouraging me to pursue my dreams and continue to guide and bless me all these years"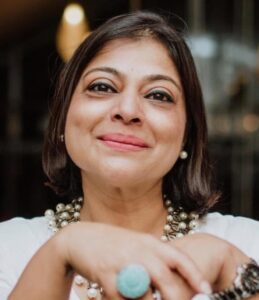 Sangeeta Chandran
Head, Safety and Well Being Programs at TCS
Founder, Dandelions Talk
Former Head, Corporate Communications
Citigroup Global Services Limited
"I did all three courses at Heart To Heart (Robert Carkhuff, REBT and Applied Transactional Analysis). These courses have amazing structure and delivery. Every session was full of learning and insights. These are a power packed experiences which open us up and make us better counsellors. I will be recommending these courses to many of my colleagues and associates from TCS"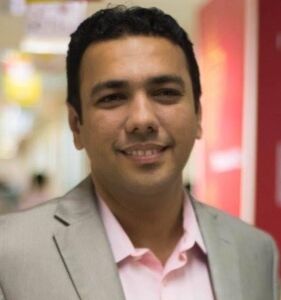 Tushar Vaidya
General Manager-Corporate HR,
Mahindra and Mahindra Financial Services.

"I have completed my Diploma in Counselling from Heart to Heart and have immensely benefited from the learning and knowledge. The training has not only enabled me to help others, but has also significantly contributed to my personal growth.
The training conducted by Dr Minnu is very practical and focuses on the real-life application of the theories and concepts. Dr Minnu is one of the most experienced counsellors in India and she brings the most contemporary knowledge and ideas into the classroom. She has the ability to simplify difficult concepts and her sessions are fun and engaging.
Creative Writing Workshop and the sensitivity lab (conducted during the Robert Carkhuff certification) are some unique life changing sessions, one must experience."
Dr. Charisma V. Kedia,
M.D., DNB (Dermatology)
Consulting Dermatologist & Cosmetologist

"I have done Counselling courses at Heart To Heart, and I got to learn too many valuable lessons. When it comes to Dr. Minnu, I am unable to capture in words… she herself is an essence personified! What strikes most is her authenticity, her firm yet kind nature and the crisp clarity with which she teaches."
Swati Netravalkar, M.A.
HOD, Department of Psychology, Sathaye College
"This course gave a direction to my thinking and my life. Being a well structured and well taught curriculum, it helped me understand the Carkhuff model very well. This course definitely enhanced my skills in counselling and self growth!
Minnu ma'am is one of the most talented and best teachers I have ever had. She's knowledgeable, caring, honest, disciplined, and hardworking. She's inspiring and exemplary and I want to learn more from her. Hats off to ma'am!"
Dr Rahul S Dutta, M.B.B.S.
International Hypnotherapy Trainer,
Clinical Hypnotherapist, Self-improvement Coach

"I did all the three Counselling Courses (Robert Carkhuff model of counselling, REBT & Transactional Analysis) at Heart To Heart Counselling Centre, and completed my Diploma in Counselling. Apart from learning how to counsel others, I also learned how to counsel myself. Dr.Minnu is a very dedicated teacher who explain concepts in a very easy to grasp format. She also makes sure that revisions are done and all questions are answered. It was a great experience to learn under her and Dr.Aman. I would love to recommend these courses to my friends, colleagues, relatives and associates."
Vandana Mahajan, PGDIC
Palliative Care Counsellor, Cancer Coach & Motivational Speaker
Copewithcancer-Madat Trust
Ambassador and Counsellor with 'Caregiver Saathi'
"My journey with Heart To Heart Counselling Centre started a few years back. It came into my life and illuminated my life path. The journey has not been about becoming a counsellor but about becoming an empowered version of myself. ( I+U+)
My guiding light is Dr Minnu Bhonsle. I owe the 'empowered me' to her. I never went to her for personal counselling but by attending the courses as her student she guided me to walk the path of my calling. I am eternally grateful for her and to her for becoming a part of my life.
Dr Rajan Bhonsle , Sir thank you for your support always. Dr Aman, you are a brilliant 'Transactional Analysis Trainer' and guide. Learning TA with you has been so fulfilling. Thank you. I know this association with you all is forever."


Priya Pathiyan
Principal Correspondent, Times of India
Senior Lifestyle Journalist
& Bespoke City Guide
Editor – Mother & Baby
"I have done all three counselling courses at Heart To Heart.
Dr. Minnu's lectures are so well thought out and structured, and they also provide adequate space for 360-degree engagement. I really appreciate the intense and immersive nature of the sessions and will miss them. The live counselling sessions were precious and I felt touched and privileged that my classmates allowed us to delve so deep into their innermost issues. These courses have been a giant and positive first step. Not only has it helped me use my time purposefully but also potentially convert personal interest into a future career as I hope to pursue the diploma so I can help more people."
Dr. Kunalsen Sawant,
MBBS, MHA
Associate Vice President- Product Management
IKS Health
"I had the pleasure of completing all 3 programs at Heart To Heart (Robert Carkhuff model of Counselling, REBT and Transactional Analysis). Having gone through this journey, I can confidently say that it was a life changing experience. More than the theory, you had an opportunity of applying the concept on yourself in a guided way. Heal yourself before you heal others, was the guiding mantra in all 3 programs. And it brought about a sea change in knowing and understanding myself, my biases, my belief systems and how these were impacting certain other aspects of my life. I am grateful to Dr.Minnu, Dr.Rajan and Dr.Aman Bhonsle to spearhead this change in my life. I would highly recommend all 3 programs not just from a learning standpoint but also to internalize the learnings to bring about a positive change in one's life."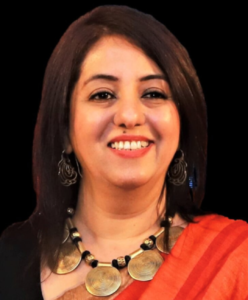 Anju Kish
LL.B, B.MC, Certification in Sexuality Education
Founder & CEO, UnTaboo Education
"My life took a complete U-turn after attending Heart to Heart's Sex Educators Program. I was a writer in the advertising world and working on my book (coincidentally on sex education for children) when I came across this program. My entire perspective on sex education changed after attending this brilliant program which was very comprehensive and beautifully designed. Dr. Rajan was an amazing teacher and storyteller who simplified concepts and made learning so engaging and fun. What followed a couple of years later was a life changer. I quit advertising and started my sex education company UnTaboo, which is my life now. I'll always be grateful to Dr. Rajan Bhonsle for his teachings and this beautiful turn in my life. Btw…my book 'How I got my Belly Button' went on to win the Best Children's book award in 2019. Another bow of gratitude."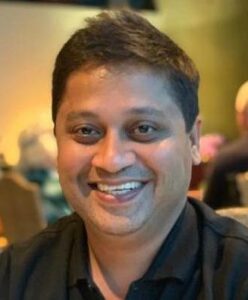 Mandar Thakur
Chief Operating Officer at 'Times Music'
The Times of India Group
"I was pleasantly surprised at the quality and detailed approach by Dr.Minnu in her teaching techniques in the courses. I did all 3 : Creative Writing; Carkhuff and REBT back to back and came out on the other side wiser than before and balanced in approach.
Technically speaking, the breakdown of subject matters via real examples of some of the techniques in these courses is pretty strong. Faculty is extremely approachable, spirit of team work across age groups is amazingly in sync and importantly the approach of teaching used is 'collaborative'
It certainly helps to understand why you want to learn this and whilst one is in a class it feels like the learning is one on one. The courses help positively alter mental DNA and "approach to life", whether personal or professional.
The single-minded ability to alter one's perspective and act in tandem with that is a great skill and used correctly will provide needle moving changes that positively impact.
The other critical ability one learns (if learnings are applied well by oneself) is that in an increasingly technological, AI and machine learning driven world: your greatest asset and differentiator is your 'emotive quotient' and intelligence, and these courses are extremely impactful to learn those from or re-iterate/structure what one already has.
The bonus is that I have a great mentor in Dr Minnu, made some amazing friends via these courses at HTH and am able to effectively apply most of my learnings in day-to-day life – that is absolutely invaluable."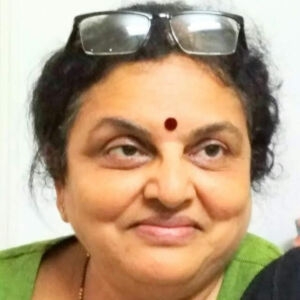 Urmila Sawant,
M.A. (Clinical Psychology)
Clinical Psychologist, B.Y.L. Nair hospital, Mumbai
"Besides many unforgettable moments, it was a great learning experience at HTHCC, with superb teaching methods and techniques, thorough and lucid explanation of concepts by Dr. Minnu. Excellent self-realization exercises that I underwent, brought about deep personal changes. Each and every course I did from the institute enriched my life and strengthened my capabilities as a counsellor."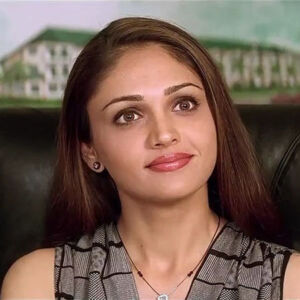 Sandali Sinha
Actor
"It has been my good fortune to not only have done my training in counselling under you Dr. Minnu, but to also have met such beautiful souls. Your trainings helped me immensely. The two main takeaways for me have been firstly to put myself in the others shoe and secondly to let others use their own inner resources to solve their own problems. Your labour of love is rightly called 'Heart to heart' and may you always heal and transform with your magical love."
Varsha Palkar,
M.A.(Psychology)
Lecturer in Psychology, SNDT University

"Heart to Heart courses completion has been a fulfilling experience. It has given me an added perspective and enhanced inner peace. During these course, I met two influential personalities like Minnu mam and Rajan sir who changed my entire life and their teachings have always been a guiding force for me."
Dr. Smita Akale
M.D. Psychiatry
M.Sc. Psychotherapy and Counselling
Masters in Public Health

"Enrolling in counselling, sex education and creative writing program at Heart to Heart was the best thing I have done for myself to date. It has been a life changing, mind altering and heart expanding journey for me. HTH is a place to grow, to bond, to learn, to trust, to experience and to develop oneself into the complete human being! The focus of all the courses is on experiential learning. What this means is that while we learn we work on our own issues and those of our course mates; what better way to learn than hands on!!! I not only learned basic, effective and applicable counselling skills but also learned how to communicate (finally!), how to be honest with myself and take responsibility for my words and actions. I learned how to be more open, how to forgive and how to love more deeply. After completing the course I have left with my true essence; me! I am the person I have always dreamt I would be, and now I have the tools to guild others so they can live the lives they have always dreamt of living.
Dr Minnu (the Sherpa) did not teach me rather she guided me to explore my purpose in life and to live life with passion and compassion. She nudged me to seek the path to self and made me realize how to stand solid in myself and to love the world from love of self. It's a pleasure that I went through this journey with you. Thank you for all the love, care, patience and wisdom that you brought to me.
Dr Rajan is an incredibly patient and informative facilitator, he is an encyclopedic knowledge of sexuality education with a deep and abiding passion for it. He is skilled at creating an extremely comfortable and safe environment for people to learn about such an important and sensitive topic. The ease with which he imparts the knowledge about sex education is commendable. He takes away the awkwardness and brings in logic and science to the critical and sensitive topic of sex and sexuality. This rare certificate program provides a solid base for any therapist wanting to become a sex therapist.
At Heart to Heart you walk in to learn skills about counselling but you walk out understanding life and living."
ElsaMarie D'Silva
Founder & CEO at Red Dot Foundation (Safecity)
Social Entrepreneur, Gender Rights Activist
"I was trained in Counselling by Dr.Minnu Bhonsle at the Heart To Heart Counselling Centre. Every aspect of this training – the Study material, the Course content, the Training sessions and the trainer Dr.Minnu were excellent! Subsequently I also recommended this course to some of my colleagues and associates and they all were extremely satisfied."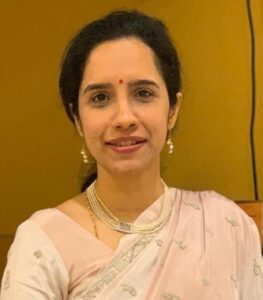 Namita Purohit
Life Coach & Trainer, Emotional Intelligence,
Vedic/Eastern Methods & Knowledge Systems

"Brain fog lifting, being bathed in light, confusions being cleared, thoughts being aligned, breathing easy, acknowledging my gifts and living for the self are the many gifts I have received from Dr Minnu and the participants in this training.
After the various sessions in this course, I have to come to understand that my special gifting is something I will collaborate with, not to achieve something external but to truly live a purpose driven life living as an instrument of the Lord, serving His purpose.
Some of the commitments I have made to myself through this training is act with love, understanding and compassion over being right. I have learned to fully love and accept myself. I have realized that I am an adult and I have control over my life and how I use my life."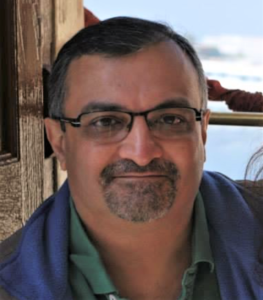 Viren Asar
B.E., LL.B
Advocate / Counsel, Bombay High Court

"The courses at HTH travel far beyond training in Counselling.
They are structured so as to enable you to walk through the forest of your mind, explore, connect with and understand your inner self; whilst appreciating life experiences of others.
The training further assists in comprehending your very existence and purpose in life, results in unlocking new aspects of your personality and releases positive energy from within."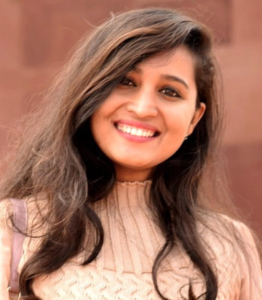 Dr. Snehal Adsule,
BHMS, M.D. (Alternative Medicine),
Diploma in Dietetics & Nutrition
Founder at CurviCare

"The training was absolutely superb at Heart to Heart with Dr.Minnu. I genuinely enjoyed each and every moment of it. The content was extremely informative and incredibly useful. The fact that almost everyone in our batch had the same feedback as mine proves just how powerful and influencing the training was. I was particularly impressed with the practical use of the material presented & the practical training given by Minu Ma'am. She is such gem of a person. It was an absolute pleasure to learn from her. Thank you very much."
Benaisha Kharas
Internationally Certified Image Consultant

"Heart to Heart Counselling Centre is extremely close to my heart. While I was practicing as image consultant, I realized that I needed to up my understanding of the subjects of human behaviour to a whole bunch more. I joined heart to heart to learn effective methodologies of counselling. On attending my first few classes with Dr Minnu Bhonsle I started thinking from a whole new perspective. She has a beautiful way of storytelling her experience of decades, and that churns out into life lessons and practicing methodologies for us as learning counsellors.
The life changing – Human lab experience was not only intense but it created a shift for me to live, think and be an effective and efficient counsellor.
I started off with the Robert Carkhuff model of counselling, moving on to REBT and finishing up with Transactional Analysis. I have continued my studies and learning with Dr Aman's 6 Hacks series which is thoroughly engaging and uplifting. I also continue to add more learning from HTH Counsellors' Study Circle to discuss case studies with Dr Minnu.
The continuing support that is provided from the start of enrollment to today for me 4 years after by Dr Rajan Bhonsle; with all my questions about the subject and more is highly appreciated!"
Nishtha Bijlani
Certified Yoga Therapist
Traditional styles of Hatha & Ashtanga Vinyasa Yoga
"I first did the Robert Carkhuff course in 2015, as it was referred to me by a friend. I was going through a phase of confusion and struggled with clarity. That had felt like one of the best decisions I had taken in a long time. Minnu ma'am is a lady who has to be experienced. A true guide. Her style which is so compassionate yet firm made for a truly enriching experience.
That course gave me a chance to connect a lot better with my own self.
Soon after, I did the REBT course. It gave such a fresh perspective to things we usually take for granted. It taught me accountability of my own words and actions. Both courses put together had me set for a path I soon realized as my calling. I am a yoga teacher today and my journey would have been so incomplete without Heart To Heart and Minnu Ma'am.
I have recommended many people to HTH, and still happily continue to do so!"

Manoj Khatri
Author; Editor-publisher – Complete Wellbeing
"I took the REBT course at Heart To Heart Counselling Centre in 2006 and I wholeheartedly recommend it to those who want to learn REBT. I found the course well designed and professionally useful. As a practicing psychotherapist, Dr. Minnu Bhonsle brings along rich experience which reflects in her teaching style. She ensures that students don't just gather knowledge but gain an understanding of the many nuances of therapy in the real world. She is thorough, clear and yet gentle in her approach."
Maitri M Sahasrabuddhe
Language and Speech therapist
Audiologist
Developmental Expert, Counsellor
"Heart To Heart has been my guiding star since July 2013 when I was almost drowning in my life. I had no hope and was just dragging the day after day. On personal, professional both fronts there was nothing to look forward. But your random text message turned out to be my saviour. I had no clue about you but after reading the message I instinctively contacted you. Once there I had a ray of hope through 'Robert Carkhuff model' personally and then 'REBT' professionally. Your methods of sharing sensitivity lab, shame attacks made me feel that I was not the only one suffering. These courses not only dragged me out of my self-misery whirlpool but also guided me on a new professional track. I am not the same for sure since then and everyday there is so much to learn and improve. TA was like a cherry on the top which adds the glory of knowledge Bank.
All three of you, as I always mention 'Awesome Threesome' radiate love and unconditional acceptance through your being there for me always."
Dr. Aditya Kaushik, M.S.
Consulting Orthopaedic Surgeon, Nanavati Hospital, Mumbai
"I did a course in counselling with Dr. Minnu at HTH. The course was very well managed. I have been talking to my colleagues and friends about this course. Dr. Minnu was a very effective teacher… knowledge flows smoothly… taking same questions in different words and answering them lovingly, and giving time to all of us. She has an ability to deeply impact a person."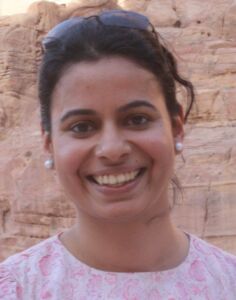 Sarika Pandit,
MBA, M.A. (Counselling Psychology)
"I did all the three courses in Counselling at Heart To Heart Counselling Centre and completed my Diploma in Counselling. Whether it is the quality of training, Course content or Study material… it was all of an excellent quality! Dr Minnu was my trainer for REBT as well as for Robert Carkhuff model of Counselling. Dr Aman was my trainer for Transactional Analysis. They both are excellent trainers."
Mahek Punjabi
Students Wellness Counsellor,
Jai Hind College, Churchgate

"Training with HTH has been a major turning point in my life both personally and professionally. Dr Minnu has been a wonderful teacher and a guide who leads by example with her calm demeanour. The courses offered by HTH are concise and relevant in the counselling scenario. Dr Rajan's wit, humour and knowledge are remarkable which makes attending his lectures fun and refreshing.
I would highly recommend HTH programs to everyone as they are crisp, relevant and give a much needed insight into human behaviour and are personally and professionally beneficial. I am glad to be an HTH student."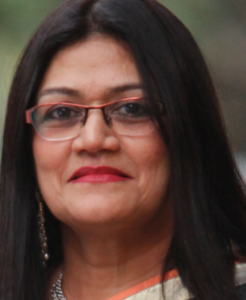 Sujata Gandhi
Audiologist and Speech and Language Pathologist
Nanavati Max Super Speciality Hospital
"I am a proud holder of the Diploma in Counselling from Heart to Heart. It is a great enhancer to my professional skills.
I would like to share that this course has changed my Life. It is like self-realisation. When you find yourself, it becomes easier to help someone else to find themselves.
Dr Minnu has been the best guide, philosopher and teacher one could wish for. Her course is beautifully structured. Her teaching is systematic and excellent. The Carkhuff model, REBT, the weekend additional Creative Writing and Transactional Analysis takes us through every aspect of understanding the problem of the clients and then how to proceed to help them discover ways to solve it.
A very special thanks to Dr Aman Bhonsle whose TA course is the highlight of this Diploma. Though young he is a fantastic and innovative teacher
Dr Rajan Bhosle of the soft demeanour has utmost patience and wisdom is a great teacher too. I find these courses have enhanced my Counselling skills making me a better therapist. I would recommend it to all my fellow 'Speech Therapists' and other friends.
Dr Minnu leaves an indelible impression on all who have had the privilege to be her student."
Dr. Sudhir Maknikar
M.D. (PSM)
Director, Family Health at PATH, Washington, USA
"I did Counselling Course at Heart To Heart Counselling Centre, way back in 2002 when I was working as a lecturer in Preventive & Social Medicine at Grant Medical College, Mumbai. I gained so much from this counselling course that it is difficult to express in words. The training and the trainer Dr. Minnu Bhonsle were excellent!"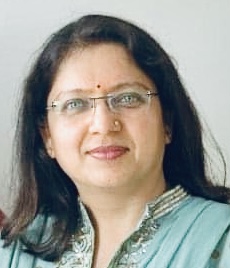 Nita Doshi
Chartered Accountant
Head – H.R. and Investments, MESO Pvt Ltd
Hon. Head of Finance with Deepsikha
(Cancer Care Foundation)

"I completed the 'personal counselling' and REBT courses at HTH more than 12 years back, but my memories are still fresh. I thought I was doing it, so I could help others… however I was the bigger beneficiary. It helped me much more than I expected. I can equate the learning to a course on spirituality. Training under Dr. Minnu is in itself a great experience. Her beautiful smile, the serene expressions and her method of teaching makes a wonderful package. I would recommend this course for everyone. I also did the course on therapeutic creative writing with Dr.Minnu. All these courses bring out our inner qualities to the fore and help us improve on them."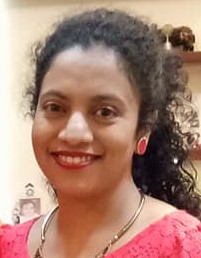 Dr. Sunila Nagvekar-Karpe
MBBS, DNB, PGDM, PGPN Boston
Consulting Paediatrician, Cooper Hospital, Mumbai
"Though my forte in practice was counselling, I lacked the art of being concise… That was the main take away for me from the counselling course I took with Dr.Minnu at HTH. Her voice helped me internalise the learnings. In this course, my non-verbal observation was also got polished. I also got better at personalizing & goal setting."
Upasana Shukla
Nutrition Consultant and Health Coach
"When I started my journey with Heart to Heart, it was mostly for professional reasons.
What I didn't expect it to be a complete deep dive into my own self. Who I am as a person, what my shadows are, what is my communication style – it was a life changing discovery.
Today I can proudly say my consulting style has been totally enhanced. I truly understand my client's point of view, and can offer solutions to their unique specific problems. With so much armour through Minnu Mam's teachings I always have something to go back to and understand my client's mindset. Thank you for making things so accessible and easy to understand. Proud to be your student"
Dr. Ganesh B. K. Tajane
Pediatric Occupational Therapist
Founder – Mind.Body Wellness Centre
Consultant at Aditya Birla Integrated School
Author of the Book – Vision Beyond Acuity
"My journey started with Heart to Heart Counselling Centre and turned into Soul-to-Soul Connection with this institution. Here, courses are very well planned and organized. Sensitivity lab is a miraculous concept which will change your perspective towards yourself and people around you. Dr. Minnu Ma'am is amazing as a person, teacher, guide, mentor and role model. Along with the counselling you will learn a lot by just observing Dr. Minnu Ma'am and Dr. Rajan Sir, their relationship with others and each other. It is something more than a course which we cannot express in words but I am sure it will bring transformation in you both at the personal and professional level."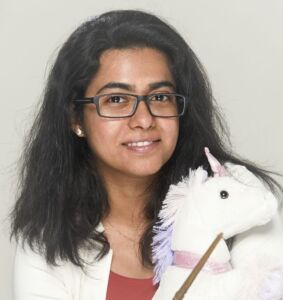 Adv. Archana Skariah
BLS, LL.B, PGDHR
Deputy Manager Legal Specialist at Lumina Datamatics
"Walking into the Sacred space at Heart to Heart has been one of the best decisions of my life. My Amma was a student at H2H and she's the one who led me to Minnu ma'am.
A journey that started with Amma discovering the blessing called Minnu ma'am, continues with me calling her my nonbiological Counseling Mom. She's no longer just my teacher, she's an integral part of my life. At the end of my course, I was blessed with an extended family of Ma'am, Sir and Aman.
An experience that delved into vacuum cleaning all the deeply ingrained flawed thinking styles. Minnu ma'am transformed me to realise my self-worth, inner child and much more.
A striking aspect of ma'am that anyone who interacts with Ma'am shall echo is that she is Spiritually guided, Divinely blessed and led to touch hearts, soothe, comfort and equip them to see the strength within.
To connect with your inner child, unleash the goodness within, to be the best version of yourself, you definitely need to invest in yourself and one step in that direction would be signing up to be a student at H2H. More than an institution, it's a family that awaits to connect with you at all levels. Truly living upto their name – Heart to Heart"️
Dr. Hiral Parikh, M.S.(ENT)
Consulting ENT Surgeon, Mumbai
"I did my training in counselling with Dr. Minnu Bhonsle at the Heart To Heart Counselling Centre. Dr. Minnu is an exceptional guide, teacher and counsellor. She has a wealth of knowledge, which she has shared with us. I am very glad I did this course. The course has given me lot of insights and has been an enriching experience."
Garima Goel
Actor, Content Creator, Social media influencer
"My experience at Heart to Heart Counselling Centre was life altering. The teachings of Dr.Minnu have stayed with me and help me navigate through each day beautifully. I studied the Robert Carkhuff model of counselling here and I still go back and refer my book and notes whenever in need. Thank you Dr Rajan and Dr Minnu for this enlightening journey."
Dr.Rohan Purohit,
M.D., DGO, MRCOG (UK)
Consulting Gynecologist & Obstetrician
Western Sussex NHS trust hospital, Worthing, UK
"I was immensely helped by the teaching and techniques I learnt at Heart to Heart during my training in the Robert Carkhuff Model in 2013. The virtues of empathy, respecting the views of others, being non-judgemental, compassionate and loving, caring and trustworthy, are attributes which are a must for practice in UK, and not the mere core technical skills of gynaecology.
The MRCOG exam that I cleared in UK not only tests one on clinical skills & knowledge but also on the above domains, which are an integral part of any caring profession. One gets cases like domestic violence, sexual abuse, terminal cancer or death of baby in the uterus, etc. These cases can be a nightmare for someone who doesn't have the above attributes, or is not trained in counselling. I never faced any problems in such situations, thanks to my training in counselling at Heart To Heart. In fact, I was much appreciated by a patient of domestic violence after the examination, for been so empathetic and sensitive in handling her problem, a rare thing in the stiff upper lip British culture."
Kajal Bhathena
Sports nutritionist & fitness expert.
Health & You
"My journey from learning Robert Carkuff model of counselling to REBT to Transactional Analysis (TA) as well as being a part of Creative writing workshop, Anger Management workshop at Heart to Heart Counselling Centre has each and every time refined me and evolved me to a better version of myself.
I am truly grateful to Heart to Heart for being my 'healing home'. A place that is filled with so much warmth, love and knowledge.
Thankyou Minnu Ma'am for being our "Kalyan-Mitra" and guiding so many of us to light."
Pareecheher R. Daviervala, M.A. (Psychology)
School Counsellor, Cawasjee Jehangir high school
"I was trained in counselling at Heart To Heart Counselling Centre way back in 2002. My trainer Dr. Minnu Bhonsle was very knowledgeable. She enhanced the group's learning and understanding tremendously. I have grown as a person and in knowledge"
Dr. Sheila Mukundan, M.D.
Consulting Gynaecologist & Obstetrician

"I did counselling course at HTH with Dr.Minnu. From this entire training I have learnt the ways to forgive by relaxing and viewing things with a different perspective, by having a control on my thoughts & need of prayer. Dr. Minnu is a lovely brilliant teacher. She gives us a sense of calmness."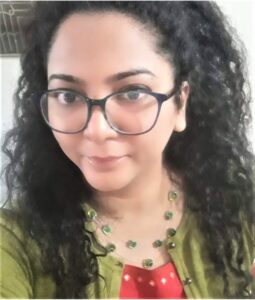 Karlette Joseph,
HR Manager APAC & Africa

"Let me begin by saying the certificate course in counselling from Heart to Heart was the best decision I made. During my career & personal exploration I came across this course and decided to proceed out of curiosity and self-exploration. Over the years I have gone on to study a number of other courses in areas of spirituality, career development, personal development.
What I have noticed is that in each other course I studied I had an upper hand over my peers mainly because my foundation having done the counselling course from heart to heart was strong. I am currently working in the HR field and have personal interests in art and spirituality. The skills learnt during my counselling studies hold value whether I am conducting an art workshop or spiritual counselling session or having a 1 to 1 personal coaching session or in my day-to-day HR Managerial work. I highly recommend the counselling course at HTH to anyone and everyone who deal with people on a day-to-day basis. It improves the interaction, helps you build good rapport and listening skills and also helps you to help people empower themselves.
Dr.Minnu has a way of teaching which is so easy to understand and integrate into our lives that it is a lifetime investment. The amount of knowledge and years of actual experience both Dr.Minnu and Dr.Rajan contain within themselves is shared beautifully for students to learn."

Dr. Tehneer Qureshi
Consulting Homeopath & Psychotherapist
Cupping Therapist, Orgnanic Skincare Formulator

"Where do I start from when it's about HTH?
To sum it up, a perfect rollercoaster ride, an adrenaline rush that not only changes your perception towards life but also how others perceive it.
My journey started with Robert Carkhuff model of counseling with Dr.Minnu, post which I couldn't stop myself from doing REBT, Transactional Analysis, Sex Education at HTH, and its never ending.
A journey where Dr Minnu takes you on a path of self-awareness,
self-acceptance, self-love, being mindful, being a good listener, being non-judgmental. She has been a friend, a guide, a philosopher.
I clearly remember Dr Minnu saying "Don't give the fish directly rather teach them how to fish." She has empowered, enriched & guided me to channelize my thoughts in an appropriate way."

Umang Sheth
Founder of Gay Bombay & The Hugging Club Of India
Ideator & Founder @ Adea I Emotional Advertising
"The most important ingredients for counselling are love and desire to help. Armed with these life-changing insights from Dr Minnu and Dr Rajan Bhonsle, I took my NGO to the next level. With a twinkle in her eyes and child-like enthusiasm, she gave me clarity and confidence to live a life of purpose rather than ambition. Thanks Heart-to-Heart for giving me wings to remove stigma around mental illness – every day."
Dr. Supriya Wakankar, BDS
Antarnaad Counselling Centre, Vasai.
"About four years back, I came across the counselling course by Heart to Heart. I was curious to know more about it. That was a crucial phase of my life, when I was thinking of changing my career path. I had a very settled 28 years of my dental practice. But somehow, I was in search of something different, something more that would satisfy me. When I met Dr.Rajan Bhosale, I thought I might find what I wanted. I enrolled myself for the course. When I met Minnu madam, I was convinced that I had reached the right place.
The whole course was designed wonderfully, conducted skilfully and managed professionally. Minnu madam pours her heart into it. I personally was so happy by attending the course as it helped me find my answers. It introduced me to a very different perspective of life. It helped me to know myself. Minnu madam and Rajan Sir had definitely ignited a 'diya' in all the participants."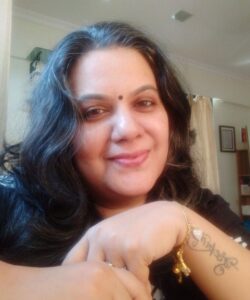 Dimple Virginker Wagle
Founder, Arth Safe Space
Therapeutic Centre for Counselling
Group Therapy & Drama Therapy
Trainer – 'Theatre as therapy' at TISS
"Heart to Heart….
Never known a more apt name for a place which actually functions thus…
Meeting, learning from and understanding the Bhonsles makes one want to trust…. want to believe in humanistic values and most of all want to accept that after all one can be compassionate even in one's chosen profession.
Rajan Bhonsle…and Minnu Bhonsle… the very fact that you touched my life is a reason to be grateful to life. Thank you"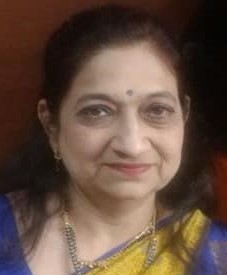 Dr. Bhawna Kamlesh Mistry, M.D., DGO
Consulting Gynaecologist & Obstetrician
"Learning the human mind and behaviour was an amazing experience. Such insight and reflection done. The training in counselling was so methodical and systematic. It stimulated me to learn more. Overall an unforgettable experience. Dr.Minnu is teacher par excellence and a wonderful human being. She is extremely motivating"
Surabhi Mahajan, M.A.
Lecturer, SNDT University
"I did the Robert Carkhuff model course at the Heart To Heart Counselling Centre. It was brilliant & seems very applicable in our culture & set up. Sessions were extremely well planned. The trainer Dr. Minnu Bhonsle is very fluent & effective. She made learning easy, disciplined, very clear & specific"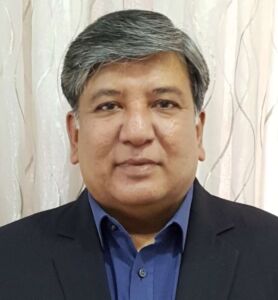 Dr. Kushal Mital, M.S.
Consulting Surgeon & Sexologist
"The content of the course and the study material is difficult to override. It has it all. Moreover, Dr. Rajan Bhonsle is an excellent trainer who is clear and concise with good command of the language. I thought I knew everything – but was shocked to learn so much new."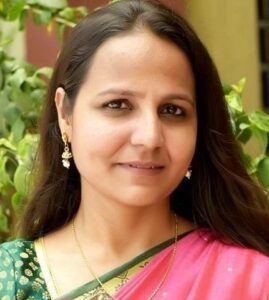 Dr. Nutan Pakhare
Medical Consultant and PRO at
Kaivalyadhama Yoga Institute, Mumbai
Author – Ultimate Book of Garbhasanskar
"Training at Heart to Heart Counselling Centre has the power to change a person from within Like Yoga.
It is a proud feeling and I am blessed to be student of Dr.Rajan and Dr.Minnu Bhonsle. My Heartfelt Gratitude to this cute couple and my sincere Guru Pranaam"

Swamini Chinmaya Prerañā Swaprabhānanda
Pastor & Missionary (1998 to present)
Central Chinmaya Mission Trust

"I attended & successfully completed a 6-week training course in personal counseIling at the HEART TO HEART Counselling Centre. I am deeply grateful to my psychology & spiritual mentor Dr. Minnuji & Dr. Rajanji Bhonsle – who made this milestone & accomplishment possible for me at 70! My Prayers to the supreme for both of you to continue to remain such a profound blessing to humanity. For empowering – enhancing the spiritual brilliance within each person who reaches you! May your family remain blessed with excellent health, joy, prosperity & holistic fulfillments"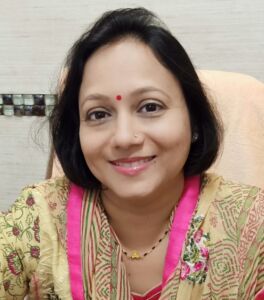 Dr. Dipti A. Pandit, M.D.
Consulting Gynaecologist & Obstetrician
"I have done all the counselling courses at HTH. These courses have helped me to connect with myself, discover self-love and brought about a Paradigm shift in my thinking process.
Minnu Ma'am is a guiding light… a Sherpa… training and helping countless on their journey inwards. I am amazed by her energy, compassion and her ability to understand her students inside out."
"I was also trained in TA by Dr. Aman. He has been shaped and nurtured by the best of the best. His unique fun way of teaching with loads of day-to-day relatable examples ensures that we grasp all the concepts clearly and there is not one moment of boredom in his class."
Suhasee Bongade
OTR/L (NBCOT, USA).
Occupational Therapist at L.T.M.M.C. & G.H. Sion

"It is said that decision determine destiny. I'm so proud that my decision of entering "Heart to Heart" Community is one of the bestest decisions of me for my personal and professional growth.
When I decided to enrol myself for the course of Personal Counselling by Carkhuff Model by Dr.Minnu, I never thought that it will have a holistic effect on me. My pure intention to learn this was to upgrade my knowledge about psychology and Counselling, to improve my skills and abilities to know more and intervene in a better way to my clients (particularly the parents of special kids) which I handle on day-to-day basis as being an 'Occupational therapist'.
Learning about Personal Counselling and needless to say, learning it from Dr.Minnu was a revelational experience for me. It was like a "treasure hunt", hunting the bestest qualities of 'being human' within the self and using them for improving moral and mental health of others. Truly saying, Dr.Minnu acts as a divine mediator to inculcate the human values in you in divine environment of HTH. The whole course was a feast of learning, experiencing and lots of hands-on on human nature. It furnished me from the basics of communication that is our expression and our body language speak before our words to the power the words.
I happily admit that the things I learned in HTH are helping me every day and in every situation. It's a continues process of becoming better and better human being for self and others."
Kevin Marshall
Counsellor, Samarpan De-addiction Centre

"My 150-hour journey through H2H's psychological counselling training programs has been a cleansing, fulfilling experience.

To be an effective counsellor, one must live effectively oneself; and Dr Minnu Bhonsle held herself up as proof of what she preached. With masterly control over her subject, she drew effortlessly on her 30+ years in the profession as she led us through the intricacies of the Robert Carkhuff and REBT (Rational Emotive Behavioural Therapy) counselling programs. Her real-life examples drew gasps of horror from us. They made us weep, laugh, and cringe.

This has been not just any journey for me; it's been a spiritual experience. Every human being should attend one."
Dr Bhavana Gautam,
MBBS, MHA
Founder – EmbraceLife
Holistic Health Consultant and Emotional Wellbeing Coach.
NLP Master Practitioner

"My association with HTH has been a growth oriented journey both professionally and personally. I have been part of all the three courses (Robert Carkhuff model, REBT and Transactional analysis) and each was a leap in my understanding of human psychology and behaviour. But what made this experience unique was the superlative guides and mentors – Dr Minnu Bhonsle, Dr Rajan Bhonsle and Dr Aman Bhonsle. Each one has a unique approach to teaching, but the common visible and palpable thread is their love for the subject and an even greater love for their students.
HTH is one of the most nurturing and active learning spaces that I have been a part of. And I for sure look at being part of the HTH family as one of the best decisions of my life. A special heartfelt gratitude to Dr Minnu Bhonsle for initiating me on this wonderful journey."
Aishwarya Joshi
Squadron leader, Indian Air Force
"I honestly don't think one realises the impact of Dr.Minnu's smiling face can make when we join the fortunate family of 'heart to heart', while taking this journey of outer you to inner you. The depth of passion and the impression of each and every word goes deep down and stays till eternity. With Minnu Mam's vast experience she picks the nerve of every student and every batch which helps you connect more and more with the learning.
To add to the recipe, Aman Sir's modern touch with fresh ideas and delivery skills throws boredom far away from the contemporary learning methods. Together they just don't fail to deliver a complete package. I am not wrong to say that whole heart to heart experience has taken out that "some void" in me and has helped to discover best me."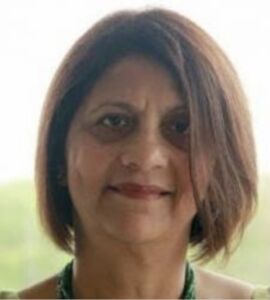 Dr. Neeru Vithalani,
M.D., D.C.H.
Consulting Paediatrician

"The personal gains from this course has been a lot. I needed the language to be able to talk to parents on this subject. Dr.Rajan Bhonsle is an excellent trainer. I found that he uses good, very easy, self-explaining charts."
Dr. Maithili Savant
Consultant Physiotherapist, NLP Practitioner by NFNLP (USA)
"In our medical curriculum, unfortunately, we are never taught the importance of empathetic listening & how it plays major role in the prognosis of our patients. If you are in the "helping" profession where "help" comes first and "profession" comes later, then I strongly recommend that you learn to counsel & upgrade your soft skills at the Heart To Heart Counselling Centre. I am so grateful to my mentors Dr. Minnu and Dr. Rajan Bhonsle who taught me Counselling & helped me to live effectively."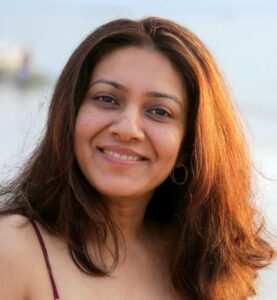 Ami Somaya
M.A. (Counselling Psychology)
Former faculty at SNDT University

"They take your hand, open your mind and touch your heart. For the world they may just be teachers…. but to their students they are heroes… because each and every student who has attended their class knows that Dr. Minnu and Dr.Rajan Bhonsle teach from their heart, not from the book…"

Manali Kadam
Transformation Coach, Personal Counsellor
Fiction & Non- fiction Writer

"It's been an enthralling journey of Self-actualisation evoking self-love, happiness & awareness with Heart to Heart institute. I am eternally grateful to my teachers Dr. Minnu, Dr. Rajan and Dr. Aman Bhonsle.
Minnu ma'am's engaging & insightful stories shared through the Robert Charchuff, REBT & TA modules made my learning experience so coherent. All three programs are simplified & carefully designed. The fun & interactive learning exercises such as Sensitivity Lab, the Shame attack, TA games, REBT case presentation & many such exercises remain longer with you both as lessons & memories. The learning environment at HTH was disciplined yet friendly & entertaining. This Diploma has been my first step of self-actualisation & self-love and hence Minnu Ma'am's lessons remain close to my heart. ️
I would highly recommend this Diploma for all those who are in the helping profession seeking to enhance their knowledge, hone their counselling skills & learn contemporary psychotherapies in most interactive & practical manner!
HTH family has become my 'go to place' to find navigation on my personal & professional journey."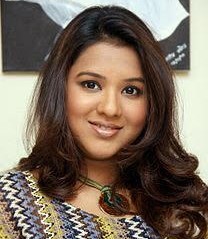 Kavita Barjatya
Film & Television Producer, Rajshri Productions
"I found the content of the Counselling Course at Heart To Heart excellent. The sensitivity lab worked wonders for me. The course material is very clear & simple, yet covers all points. Dr. Minnu is an excellent teacher and trainer. Quoting examples from her own experience makes things easy to understand & remember"
Dr.Parag Patil
M.D., D.G.O., D.I.C.O.G.
Consultant Gynaecologist & Obstetrician

"I did my training in Robert Carkhuff model of counselling, REBT and Sex education at Heart To Heart Counselling Centre under the able guidance of Dr. Rajan & Dr. Minnu Bhonsle. My professional life completely changed after these courses. It is difficult to find teachers with such profound knowledge, expertise and training skills matching with that of Dr.Rajan and Dr.Minnu"
Gauri Dange, M.A.
Writer & Family Counsellor
"Some deep amplification of my small desire to become a counsellor. The course also showed the direction for 'inner work' that I must undertake."
Abdul Qadir Tamim
Director @ MHB 'talabulilm' Education Dept.
Hon. Sec. @ BCHET Higher Education Trust
Member of Board of Directors @ Burhani College Mumbai
"Life is a road of unending opportunities and obstacles. Tackling the many rocky paths and sandy inclines often requires a steadying instrument; a stick, some rope, or the ultimate- a guide who'll hold your hand. I consider Dr. Minnu at the HTH institute, my "Sherpa", my guide, my friend and the essential human tool on my journey to new heights. She has helped me to use my inner torch to shine a light on darkened crannies, showed me my inner compass when I grappled for direction, and gave me food for thought and sips of hydration when it seemed my inner spirit was feeling dried up. The higher I climb, my "Sherpa" ensures I stay steady and firm. The path in front of me is not always straight, but meandering with my Sherpa friend always keeps me on the course to reach pinnacles by learning; and constantly yearning to seek my best inner self.
I sincerely respect Dr. Rajan, who is always available for help and guidance.
And a big shout out to my dear friend Aman, who has turned out to be an extremely able guide and teacher."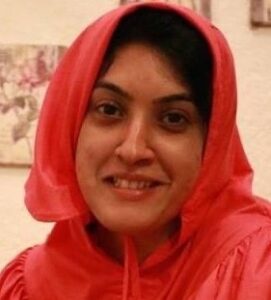 Rabab J Ghadiali
Life Coach, Corporate Trainer & Counsellor
Founder: Rabab – Life Coaching & Counselling
I have done both Robert Carkhuff Module as well as REBT with Dr Minnu at the Heart To Heart Counselling Centre. These are such 'enlightening' courses and I am personally benefited to understand my own IBs and attitudes.
Dr Minnu is an excellent trainer. Practical sessions with her are the main strength of these courses. 
Arwa Raja
Senior teacher and educator, UAE
"I was recommended Carkhuff by a dear friend. She said, "You are already into having an ear for people, this will help you do it more professionally."
And without thinking or surveying the concept I just jumped into it. During Carkhuff and the Creative Writing workshop I was like, this is too much! I came to learn to help people and here I am scrutinizing my own life. I was not at all comfortable, and not only scrutinizing, sharing it with around 100 unknown people, but that was also next level.
I was never an open book. I had people tell me their life stories, but I was myself, always a mystery. I was always under the impression, I am very well set in life, no major worries. The ups and downs are a part of life.
REBT was so intoxicating. By the time REBT ended, I was a changed person. This was the evaluation of my immediate family.
Then came the TA.. and Oh Boy, it has been such an empowering journey.
I have realized I have fallen in love with all the 3 programs.
I joined with the notion, I was problem-free and want to help people solve their problems. Now I can write a full book on all my problems.
If I could do these courses again, I wouldn't mind, as now I will see with a new perspective. And will definitely not very naively tell Dr.Minnu, I have no problems. It has been an amazing self-revealing journey."
Dear Bhosle Family… You three rock. I Will be indebted to you for the rest of my life, thank you for making survival and happiness my life's motto'. Every time I gain to help someone else achieve this motto, the credit definitely goes to you three."
Sangeeta Iyer
Creative Director, Lowe Lintas
"An amazing insight – It is totally within my power to stop standing in my way. The mission is – self-actualizing first, & then reaching out & healing other people. Thank you, with all my heart. You have put me in search of myself. It's not just a counselling course, it's an awakening"
Liesel Krishnan,
B.Ed., M.A. Middlebury College (USA)
HOD English, Diamond Jubilee High School
"My journey with HTH began in 2005. Since then, I've discovered a passion for counselling that has taken me through the Robert Carkhuff model, the REBT and finally, the long awaited Advanced Course in Applied Transactional Analysis.
Every HTH course is beautifully designed with the right mix of theory and practicals, and delivered with integrity, honesty and passion. Every course led to awareness, self-discovery and a better understanding of myself. I was able to connect the dots of my life in the TA course. Together, these courses held up a mirror to what I was, and the person I could become.
Dr Minnu, Dr Rajan and Dr Aman Bhonsle are just brilliant at their craft. Whether in person or on Zoom, the world shrank to the classroom or the Zoom meeting. Time literally flew by, and I'd always be surprised when the session for the day, (normally around 3 hours) was done.
I recommend these counselling courses to anyone who wants to work on themselves and help others. Dr Aman, the depth of your knowledge of TA, your pop culture references your irreverence and humour made every session so great.
Dr Minnu, I can't even begin to put into words, what you've done for me and what you've taught me personally and professionally, that has made me the person I am today.
Thank you, Dr Rajan, Dr Minnu and Dr Aman. Keep changing lives, through your counselling practice, your training and the example you set. I'm a better person and a better teacher because of this journey with HTH."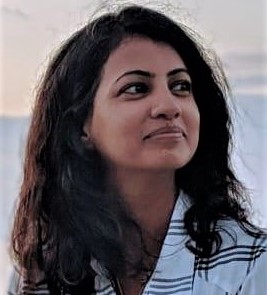 Michelle Pereira, M.A.
Masters in Counselling Psychology

"I did my counselling course at Heart to Heart. I found the content of the course simple and extremely practical. Dr. Minnu Bhonsle's approach is extremely holistic. The case studies and real examples she gives are phenomenal."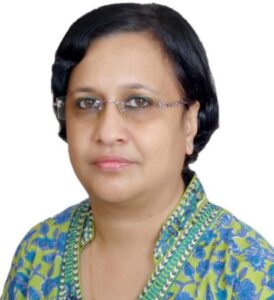 Margalit Chordekar
Certified Special Educator
Bach Flower Practitioner, the Bach Foundation International UK
"I did course in Robert Carkhuff model of counselling at HTH in 2005, followed by the REBT course in 2006. Dr Minnu as a counsellor and teacher is a class apart. Dr Rajan brings his charm and wit to the sessions, making learning fun and interesting.
In 2018 I did course in TA with Dr. Aman. He has the gift of both his parents – a gift of storytelling & warmth. I immensely loved his style of teaching. The entire team at Heart to Heart is warm, welcoming and always there to support their students."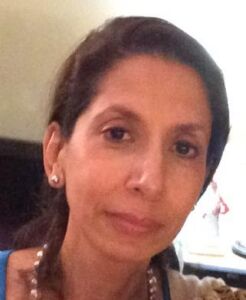 Dr. Kavina Mansukhani, M.D.S.
Pediatric Dental Surgeon

"The counselling course at Heart To Heart Counselling Centre forces you to delve into your psyche, question your traits & behaviour & thereby helps you grow personally & professionally. I have grown as a person & understand myself better."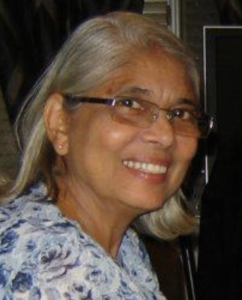 Mrs. Coomie Sadri
Senior Teacher and Author
"I was curious to know, how I could be my own counsellor, when I learnt about Heart to Heart Counselling Course. It was an amazing, life-changing experience, as, for the first time I fully understood what unconditional love was, from both, Dr. Minnu and Dr. Rajan.
The course taught me how to listen compassionately, without being judgemental, to overcome the grief of my past misfortune and cope up with my the then difficulties.
A teacher myself, I taught them, 'Never cry, Always try,' my favourite motto. Somewhere through my course I changed the same with, 'Cry you may but try you must.'
Dr. Minnu helped me change my outlook to such an extent that I no longer wanted to change Mrs. Sad-ri to Mrs. Hap-ri. Well just metaphorically. Definitely not literally."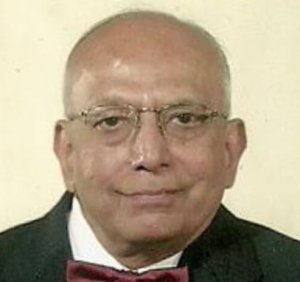 Surendra Kumar Shah
Former Counsellor and Trainer in Palliative Counselling, Tata Memorial Hospital & V CARE Foundation
"I am 80 today. I took the Training program in Counselling 10 years back. It helped me understand emotions and pain better. I volunteered with V CARE Foundation and worked with terminally ill Cancer patients in Tata Memorial Hospital. I must admit that it was the training under Dr. Minnu & Dr. Rajan that helped me become effective with both patients & their caregivers. The doctors in the Palliative Departments still remember and hold me in high esteem. Please accept my compliments on your ongoing efforts and such wonderful work"
Gauri Row Kavi
M.A. (English Literature)
"Where do I begin, to tell the story of how great, a course can be? Where heart wrenching stories, were shared, so openly…fostering friendships, deep and endless, as the sea
From the very beginning, I've loved each moment, of everyday. I've come a really long way…an experience of which, I know not, what to say.
IT FILLS MY HEART… I was touched, I was moved, to her tales, I was glued. A master story teller Dr.Minnu, who taught me so well, how a counsellor should be!
The lessons explained, so passionately…thus linger on, in my memory!
And I know; they will so be the key to unlock my counselee's mind, for solutions, we together will find… and so do 'her' proud!