We're not driven by numbers nor do we push hard to be seen. Business to us, isn't about counting the hours or breaking rules, it's about simply empowering our clients to learn the tools of negotiation, invest in self-awareness & reap the benefits of authenticity so that their lives can unravel in spectacular ways.
When life knocks you down, people let you down or things just generally don't just seem work out for you, despair, anger & humiliation can get the better of you. You need not surrender to such a bleak narrative. Our counselling services are tailor made to fit every client's unique needs & challenges. Let us help you gain the respite & dignity you deserve. Our intervention & facilitation toolkits will help you pick your battles so you can learn to finally make decisions that help you find your peace.
We offer you professional & hands on training in Internationally recognized classical counselling techniques like the Robert Carkhuff Model (A Rogerian Approach based on humanistic psychotherapy), REBT & Transactional Analysis (TA). Learn to meet a variety of client requirements with your newly acquired skillsets in a unique classroom environment where you learn to work with real people with real problems under the expert supervision of Internationally Acclaimed trainers. Your certificates can help you find a job, upgrade your soft skills, prepare for further studies or also deal with relationship management challenges.
We specialize in sex education, stress management, office politics, mental health & relationship mapping. We'd be happy to consult for you or address your team on contextually varied, culturally sensitive, socially relevant & relationally challenging matters of the human mind & heart. Reach out to us if you'd like to arrange a talk!
We offer bespoke workshops & training through sessions based on site education to management teams across industries & disciplines on matters of counselling, workplace woes & interpersonal dynamics. Connect with us if you'd like us to visit your company for a chat with your team or if you're looking to organize a seminar!
Heart To Heart Counselling Centre is the leading Counselling Centre in India.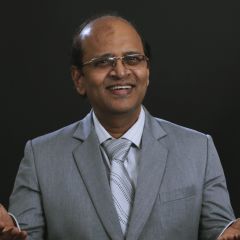 Dr. Rajan Bhonsle, M.D.
Senior Consultant in Sexual Medicine & Counsellor
Dr. Minnu Bhonsle, Ph.D.
Senior Relationship Counsellor, Psychotherapist & Trainer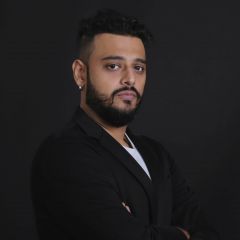 Dr. Aman Bhonsle, Ph.D, MBA
Psychosocial Analyst, Youth Mentor, Relationship Counsellor & TA Trainer
12000+ Students & Professionals Trained
1500+ Awareness Talks given
500+ Appearances on TV & Radio shows
WHAT OUR STUDENTS HAVE TO SAY ABOUT US
Swamini Chinmaya Prerañā Swaprabhānanda
Central Chinmaya Mission Trust
Pastor & Missionary
"I attended & successfully completed a 6-week training course in personal counseIling at the HEART TO HEART Counselling Centre. I am deeply grateful to my psychology & spiritual mentor Dr. Minnuji & Dr. Rajanji Bhonsle – who made this milestone & accomplishment possible for me at 70! My Prayers to the supreme for both of you to continue to remain such a profound blessing to humanity. For empowering – enhancing the spiritual brilliance within each person who reaches you! May your family remain blessed with excellent health, joy, prosperity & holistic fulfillments"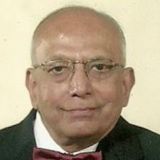 Surendra Kumar Shah
Tata Memorial Hospital & V CARE Foundation
Former Counsellor and Trainer in Palliative Counselling
"I am 80 today. I took the Training program in Counselling 10 years back. It helped me understand emotions and pain better. I volunteered with V CARE Foundation and worked with terminally ill Cancer patients in Tata Memorial Hospital. I must admit that it was the training under Dr. Minnu & Dr. Rajan that helped me become effective with both patients & their caregivers. The doctors in the Palliative Departments still remember and hold me in high esteem. Please accept my compliments on your ongoing efforts and such wonderful work"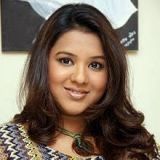 Kavita Barjatya
Rajshri Productions
Film & Television producer
"I found the content of the Counselling Course at Heart To Heart excellent. The sensitivity lab worked wonders for me. The course material is very clear & simple, yet covers all points. Dr. Minnu is an excellent teacher and trainer. Quoting examples from her own experience makes things easy to understand & remember"
Devasish Sharma
Deepshika Cancer Care Foundation
Founder Chairman & Trustee
"My training in the Robert Carkhuff model of Counselling & REBT at the Heart To Heart Counselling Centre was a game changer for me. Ever grateful to Dr. Minnu & Dr. Rajan! May the almighty bless you with more strength to guide many more lives to hope & sunshine"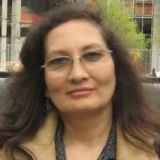 Sangeeta Iyer
Lowe Lintas
Creative Director
"An amazing insight – It is totally within my power to stop standing in my way. The mission is – self-actualizing first, & then reaching out & healing other people. Thank you, with all my heart. You have put me in search of myself. It's not just a counselling course, it's an awakening"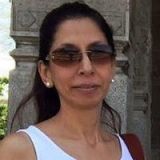 Dr. Kavina Mansukhani, M.D.S.
Pediatric Dental Surgeon
"The counselling course at Heart To Heart Counselling Centre forces you to delve into your psyche, question your traits & behaviour & thereby helps you grow personally & professionally. I have grown as a person & understand myself better."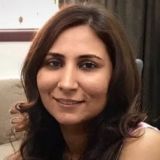 Sonali Gupta
Clinical Psychologist
"The Counselling course at Heart To Heart Counselling Centre has touched my life & I have grown in desirable yet unexpected ways."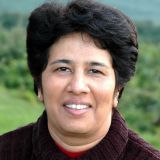 Gouri Dange
Writer & Family Counsellor
"Some deep amplification of my small desire to become a counsellor. The course also showed the direction for 'inner work' that I must undertake."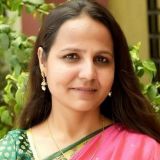 Dr. Nutan Pakhare
Kaivalyadhama Yoga Institute, Mumbai
Medical Consultant & PRO
"Training at the Heart to Heart Institute has the power to bring about a deep change in a person from within, just like Yoga. It feel proud and feel blessed to be a student of Dr.Rajan and Dr.Minnu Bhonsle. My heartfelt gratitude to this dedicated couple and my sincere Guru Pranam"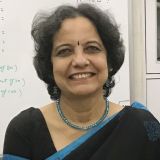 Dr. Sunanda D.Joshi
Family Court Mumbai
Principal Judge
"Dr. Minnu is an excellent trainer. I also found Course material very good. I developed introspection, learned art of listening and self-care in this Counselling Course at the Heart To Heart Counselling Centre"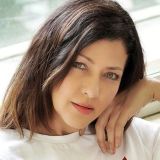 Dr. Aditi Govitrikar
Supermodel, Actress, Medical Doctor & Counsellor
"I am truly grateful for Dr Minnu's teaching. I have started my journey. Time & again I have come to realize how valuable & par excellence the experience at Heart To Heart was! Thank you Dr. Minnu & Dr. Rajan for all that I learnt from you'll. Your guidance has made me a better person."
Dr. Zirak Marker
Mpower
Sr. Psychiatrist
"The main strength of this course of Counselling at the Heart To Heart Counselling Centre is the excellent approach for social-psychiatric cases – in a here & now kind of crisis. After the sensitivity lab I found myself unconsciously changing for the better! I became more forgiving. I became less critical in my thinking & less judgmental. I found some kind of peace that I cannot explain… but it would make me happy about coming to your classes & I would leave feeling aahh!!!"
THE HEART TO HEART FAMILY
Let's not talk about a passion for change. Let's talk about a commitment to change & grow. Dare to Care is our mission statement because in a world that's focused on big things, we believe in taking the time to invest in those little moments of truth that could show you what you really need to do to get better & not just feel better. Interpersonal well-being & harmony through empathy is at the core of a functional family unit & an evolving society & that is where our energies shall forever be focused. Our clients & vast student network inspire us to continue to find new solutions for newer challenges through our research, training & consultancy services.   
ESSENTIAL TA: A COMMON SENSE PSYCHOLOGY
THE COMPLETE BOOK OF SEX EDUCATION
SAMAGRA KAMAJIVAN  (MARATHI EDITION)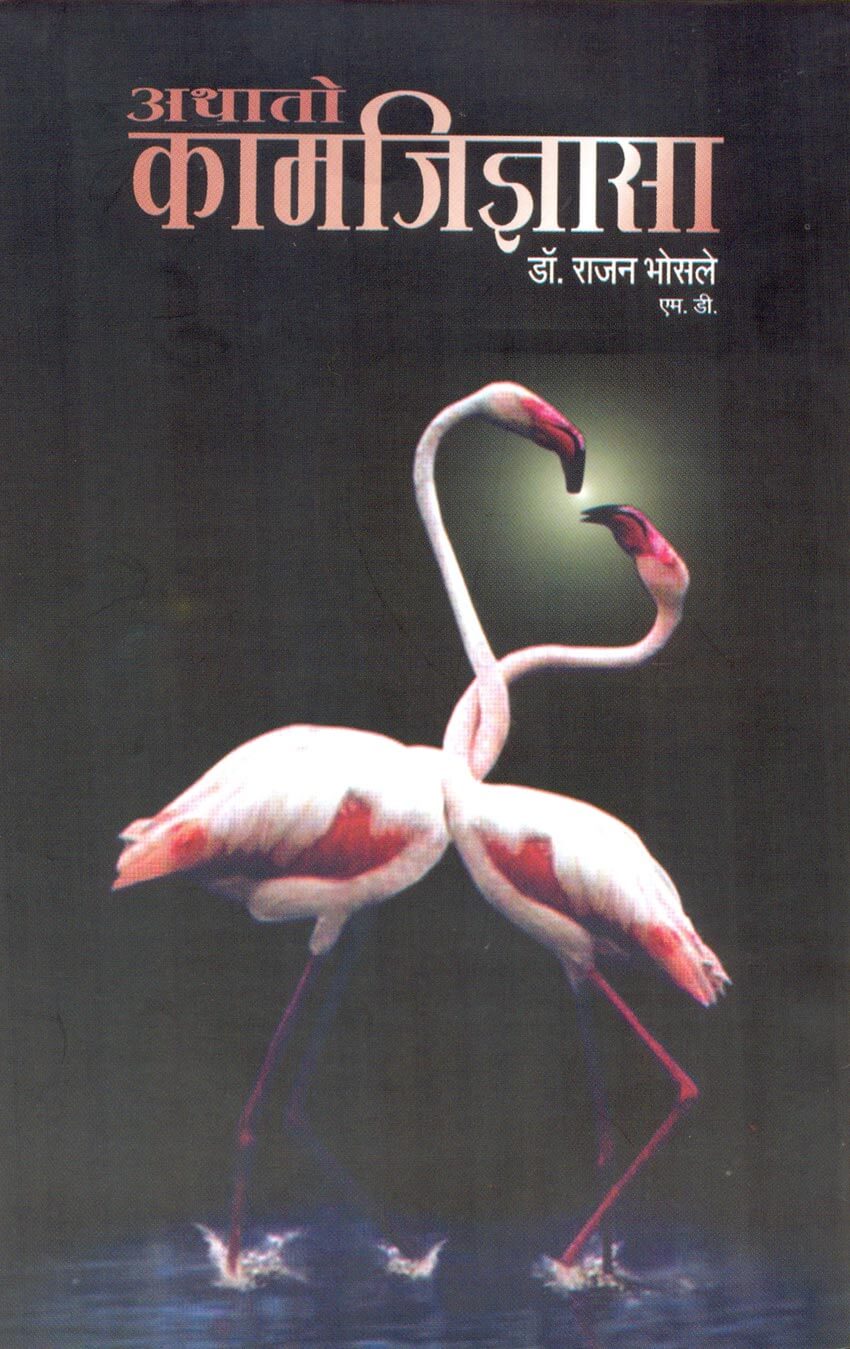 Heart to Heart Counselling Centre,
10, Jerbai Baug,
Babasaheb Ambedkar Road,
Near Gloria Church,
Byculla (East),
Mumbai (Bombay) – 400027